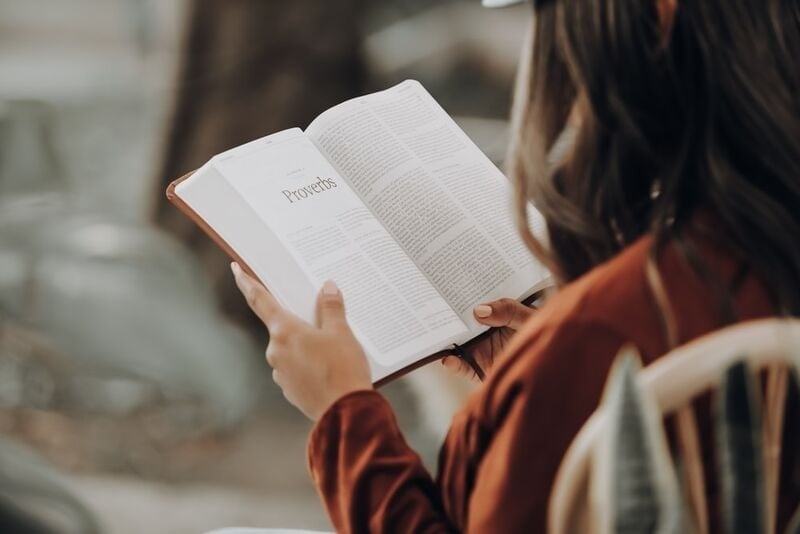 Image by

unsplash.com
If you are someone who knows the Bible through and through or someone who is just getting started with their religious journey, it is always a good idea to be familiar with the most popular Bible verses. We can take so many life lessons from these verses and carry them with us in our daily lives. You may even think that you know them all by heart and would rather spend your time searching for more obscure verses. Even so, you could forget or neglect the verses that were taught to you in Sunday school as a child and you never know when they will come in handy.
Allow yourself to learn and connect with these 13 popular Bible verses either for the first time or the hundredth. Try to understand the lessons they teach us and use them in your daily challenges, reflections, and joys.
"For God so loved the world, that he gave his only begotten Son, that whosoever believeth on him should not perish, but have eternal life."
"For all have sinned and fall short of the glory of God..."
"The Lord is my shepherd; I shall not want. He maketh me to lie down in green pastures: he leadeth me beside the still waters.."
"'For I know the plans I have for you,' declares the Lord, 'plans to prosper you and not to harm you, plans to give you hope and a future."
"I can do everything through him who gives me strength."
"And we know that in all things God works for the good of those who love him, who have been called according to his purpose."
"Trust in the Lord with all your heart and lean not on your own understanding."
"In the beginning God created the heavens and the earth."
"Jesus answered, 'I am the way and the truth and the life. No one comes to the Father except through me.'''
"For the wages of sin is death, but the gift of God is eternal life in Christ Jesus our Lord."
"Do not be anxious about anything, but in everything, by prayer and petition, with thanksgiving, present your requests to God."
"Do not conform any longer to the pattern of this world, but be transformed by the renewing of your mind. Then you will be able to test and approve what God's will is—his good, pleasing and perfect will."
"For I am with you, and no one is going to attack and harm you, because I have many people in this city."