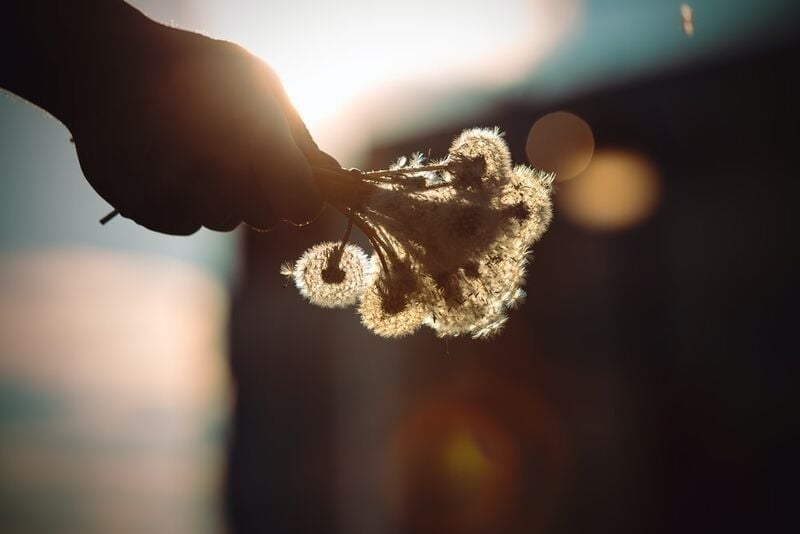 Image by

music.yandex.kz
The Lord is good to us, loving us and providing us with what we need. He protects us, He offers us His light, and He always does what is best for us.
This does not mean God always gives us what we want. Sometimes we ask for something we want: a job, a romance with someone, material goods, a solution to a problem. Sometimes our prayers seem unanswered and we do not receive these things. But do not despair; this does not mean God is not listening. He simply sees the big picture and He knows what it is we need.
We must trust in our Lord. Sometimes the things we want do not truly serve us. Getting what we want at all times could mean we miss out on a truly great opportunity in the future. God knows this and we should trust that He will always do what is right for us.
Verses in the Bible Referring to God's Grace and Goodness
"And don't forget to do good and to share with those in need. These are the sacrifices that please God." - Hebrews 13:16

"But as for me, how good is it to be near God! I have made the Sovereign Lord my shelter, and I will tell everyone about the wonderful things you do." - Psalm 73:28
"But my life is worth nothing to me unless I use it for finishing the work assigned me by the Lord Jesus—the work of telling others the Good News about the wonderful grace of God." - Acts 20:24

"Dear friend, don't let this bad example influence you. Follow only what is good. Remember that those who do good prove that they are God's children, and those who do evil prove that they do not know God." - John 1:11

"Do what is good and run from evil so that you may live! Then the LORD God of Heaven's Armies will be your helper, just as you have claimed." - Amos 5:14
"Don't copy the behavior and customs of this world, but let God transform you into a new person by changing the way you think. Then you will learn to know God's will for you, which is good and pleasing and perfect." - Romans 12:2

"For God is working in you, giving you the desire and the power to do what pleases him." - Philippians 2:13

"For the Lord our God is our sun and our shield. He gives us grace and glory. The Lord will withhold no good thing from those who do what is right." - Psalm 84:11
"For you are God, O Sovereign Lord. Your words are truth, and you have promised these good things to your servant." - 2 Samuel 7:28

"It is God's will that your honorable lives should silence those ignorant people who make foolish accusations against you." - 1 Peter 2:15

"No, O people, the LORD has told you what is good, and this is what he requires of you: to do what is right, to love mercy, and to walk humbly with your God." - Micah 6:8
"Remember, it is better to suffer for doing good, if that is what God wants, than to suffer for doing wrong!" - 1 Peter 3:17

"Truly God is good to Israel, to those whose hearts are pure." - Psalm 73:1
Influential Quotes About God's Goodness
"Every time you make a decision to be less than what God wants for you, you're denying yourself some of God's blessings. It's up to you. You can live a life with God's blessings, or just exist with all the consequences of choosing wrong." - Terri Blackstock
"God is God. He knows what he is doing. When you can't trace his hand, trust his heart." - Max Lucado, Grace for the Moment
"God is sovereign. He does things His way. He's not a genie in a lamp that submits to your every wish. But He does love you and desires an intimate relationship with you. And a thriving walk with Him doesn't happen apart from prayer." - Alex Kendrick, The Love Dare
"God knows what you need. He knows what is best for you—including in what quantity. The fact is, we can live with very little, but we can never truly live without God. He is what we need first, foremost, and always. He is the only one whom we truly can't do without!" - Charles Stanley, The Blessings Of Brokenness
"God spared my life not so that I could live for me but so that I could just give everything to Him. You know, God's not asking for much. He's asking you to give up something you were never created to be so that you can become who he says you are. It's really not that much. I mean, Mercy woke us up today so that Love gave us one more day to manifest Him and not us." - Todd White
"God's Word had the power to light our way and to clear the debris that had covered the path so we can walk in it." - Lisa Bevere, Girls With Swords: How to Carry Your Cross Like A Hero
"Reading God's Word and meditating on its truth will have a purifying effect upon your mind and heart, and will be demonstrated in your life. Let nothing take the place of this daily privilege." - Billy Graham, The Heaven Answer Book
"The Christian does not think God will love us because we are good, but that God will make us good because He loves us." - C.S. Lewis
"There is not a single thing that Jesus cannot change, control, and conquer because he is the living Lord." - Franklin Graham
"Trusting God completely means having faith that He knows what is best for your life. You expect Him to keep His promises, help you with problems, and do the impossible when necessary." - Rick Warren, The Purpose Driven Life
"We can see hope in the midst of hopelessness. We can see peace in the midst of chaos. We have a hope that the world does not have. We can see clearly that all things work together for the good of them that love Him and are called according to His purpose." - Priscilla Shirer
"You have to leave room for God's grace. Perfect is God's job." - Karen Kingsbury